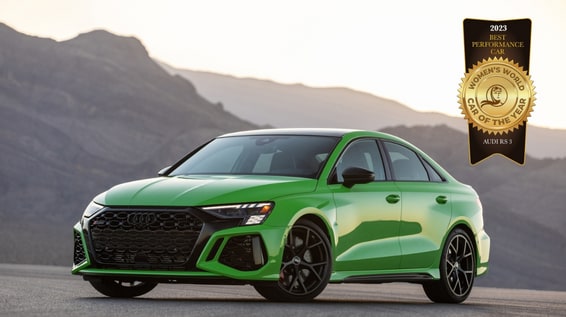 The Audi brand is the height of both luxury and innovation. It prioritizes safety above all else, with 15 models being top safety picks of the Insurance Institute for Highway Safety (IIHS), more recognition in this regard than any other car manufacturer. After the Audi e-tron GT won the Women's World Car of the Year (WWCOTY) award for Best Performance Car in 2022, Audi succeeded again with its RS 3 model earning the same award this year. At Audi Englewood, we proudly offer high-quality vehicles so you can enjoy your time on the road in class and style. Continue reading to learn more about the RS 3 model and this prestigious award.
Who is the WWCOTY?
The Women's World Car of the Year jury (WWCOTY) comprises 64 female motor journalists with members from 47 different countries across five continents. It is the only all-female jury in a male-dominated industry. WWCOTY evaluates cars based on criteria of six categories: safety, driving, comfort, technology, design, efficiency, environmental impact, and pricing. This year, the jurors focused on the industry trend of moving towards more sustainable vehicles. Each award winner went through intense driving tests, inspections, and assessments. While commenting on the RS 3, the judges described it as "a very sporty model that incorporates all the technology that Audi has developed in circuit racing."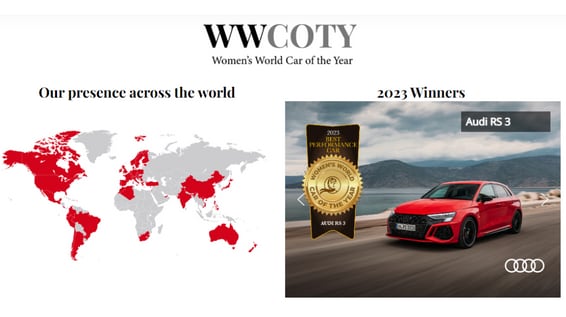 Award-Winning Features
Although the new Audi RS 3 has many notable features, the two that stand out the most are its powerful five-cylinder engine and RS Torque Splitter. The vehicle has one of the brand's most powerful engines, winning the International Engine of the Year Award nine times since 2010. With 401 horsepower and 369 lb-ft of torque, the RS 3 goes from 0 to 60 mph in 3.6 seconds. Best of all, it set a lap record for compact cars on the Nürburgring Nordschleife with a time of 7 minutes, 40.748 seconds. The RS 3 is also Audi's first application of the RS Torque Splitter, which distributes torque between the wheels in a way never seen before. With 100 percent of the available torque sent rearward, the torque reduces the tendency to understeer or oversteer while drifting, allowing for better precision and lap times. With a record-breaking engine and an active rear-axle torque, the RS 3 has a whopping 500 Nm in torque, 20 Nm more than its previous model.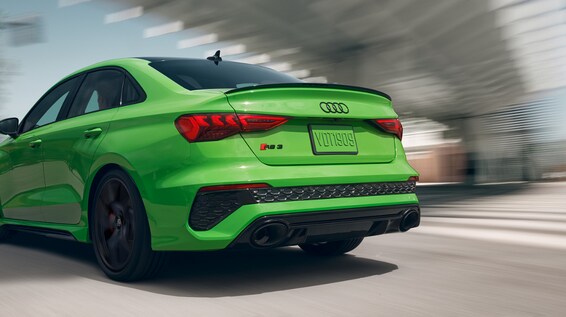 Get Your Award-Winning Audi at Audi Englewood
At Audi Englewood, we provide friendly customer service with unmatched expertise. On top of offering an award-winning brand, we have a knowledgeable staff who will walk you through our car inventory to find the Audi that is the best fit for you. Whether you want to buy a new Audi model, a certified pre-owned model, or a pre-owned one, we are always eager to help. Call us at 877-642-4905 to speak with a sales representative, or contact us directly through our website to learn more about our services.