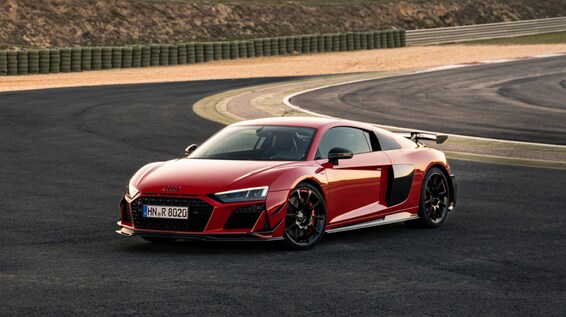 Audi of America has recently announced the arrival of the all-new Audi R8 GT, paying tribute to the first-generation Audi R8 GT from 2012. This limited production vehicle is exclusive to America and only 150 units will be available, all numbered and with unique content. Our team at Audi Englewood could not be more excited about this new model release and we had to share it with you. In this article, we will dive into the exciting new features of this special edition R8 and highlight its impressive performance.
Audi R8 GT Performance
?If you're a fan of the Audi R8 models, you know its all about power and performance, so let's cut right to the chase. The Audi R8 GT is the most powerful rear-wheel-drive (RWD) Audi ever produced. That is saying something, given that this is Audi we are talking about. The all-new Audi R8 GT is equipped with a 5.2-liter naturally aspirated V10 engine, which produces an impressive 640 horsepower and 417 lb-ft of torque. This engine is nearly identical to the R8 LMS racecar engines, with the only changes being made to comply with production and street laws. The vehicle can accelerate from 0 to 60 mph in just 3.1 seconds and has a top speed of 206 mph. The R8 GT also has a 7-speed Stronic dual-clutch automatic transmission and all-wheel drive.
For the first time ever, Audi Sport GmbH is offering a Torque Rear mode on the R8 – now let us explain that one. According to Audi, "Drivers can access seven characteristic curves stored in the traction control system (ASR) offering different levels of support - Level 1 provides maximum support with reduced engine torque, which leads to a low level of wheel spin, while Level 7 provides only minimum support with increased engine torque, which leads to a high level of wheel spin." This added performance feature is something one would expect from a racecar, not a production vehicle, but nevertheless it's technology and "cool" factor is unmatched.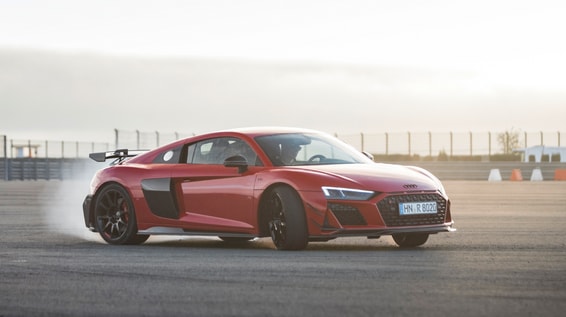 Audi R8 GT Design and Features
The all-new Audi R8 GT is a sight to behold, with its striking design and sleek curves. Its exterior features include a large front grille, LED headlights, a rear spoiler, and signature rear diffuser. The vehicle also has an updated suspension system and lightweight construction, which greatly enhances its performance. Inside, the R8 GT boasts a luxurious and comfortable interior, with leather seats and carbon fiber accents. While living up to the luxurious Audi name, it still outshines its fellow cars with its amazing design.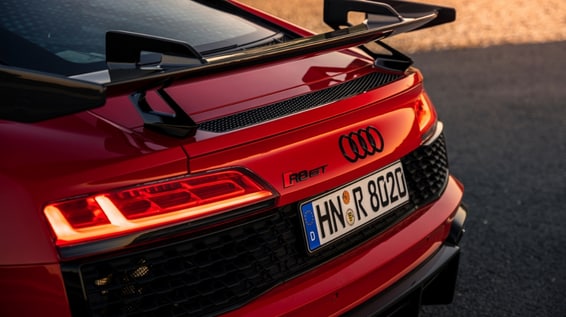 Exclusive Content & Technology for the Audi R8 GT
Each of the 150 units of the Audi R8 GT in America will have exclusive content. This includes a special exterior color called Ascari Blue metallic, along with carbon fiber exterior trim and carbon ceramic brakes. The vehicle also comes with unique 20-inch wheels and Michelin Pilot Sport Cup 2 tires. Inside, the R8 GT has a Bang & Olufsen sound system, a 12.3-inch digital instrument cluster, and special badges denoting the vehicle's limited production. In the future, this car is sure to be a priceless collector's vintage car, providing an even greater appeal with its limited and exclusive nature.
?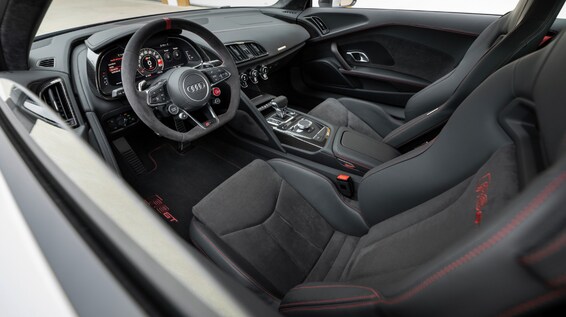 Get Your Next Audi at Audi Englewood
The new Audi R8 GT will start arriving at dealerships in early 2023. The MSRP starts at $249,900 plus destination, paint, and gas guzzler tax. Our team at Audi Englewood hopes that we have the opportunity to get our hands on one. The all-new Audi R8 GT is a stunning vehicle with impressive performance and exclusive content - its limited production and unique features make it a must-have for any Audi enthusiast. Our knowledgeable and friendly staff is here to answer any questions you may have and help you find the perfect vehicle for your needs. Contact us online today or call us at 877-642-4905. We invite you to shop our new inventory, pre-owned inventory, and certified pre-owned inventory and find the perfect car for you!