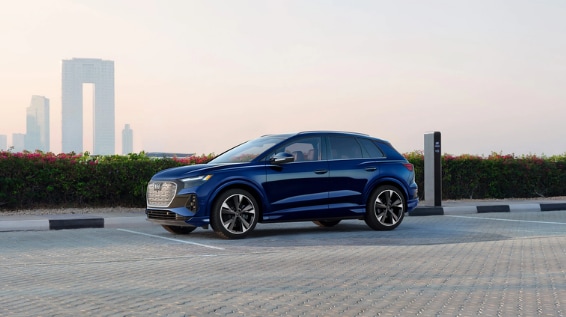 The Audi Q4 e-tron just won Green Car Journal's 2022 Green Car of the Year. For the first time ever, all finalists for this year's award were battery-operated vehicles. The 2022 Audi Q4 e-tron and Q4 Sportback e-tron are the brand's newest addition to their electric lineup, and they've never looked more attractive with an anticipated potential federal tax credit of up to $7,500. Here at Audi Englewood, we are delighted to have this award-winning, clean energy car in stock. You can now confidently visit our dealership and get your hands on the Audi Q4 e-tron and experience first-hand the value of this award-winning model. Continue reading to learn more about the Green Car of the Year Awards and the Audi Q4 e-tron!
Green Car of the Year Award Criteria
The winner of Green Car Journal's Green Car of the Year award is determined by a panel of automotive and environmental experts. The Green Car Journal editors examine vehicles sold in the U.S. that have exemplary environmental credentials. They consider factors such as lower carbon emissions, efficiency, electrification, efficiency-enhancing, or sustainability strategies. In the past, more efficient internal combustion engines and hybrid cars have been considered and won. This year, all vehicles considered were also fully electric for the first time in the award's history.?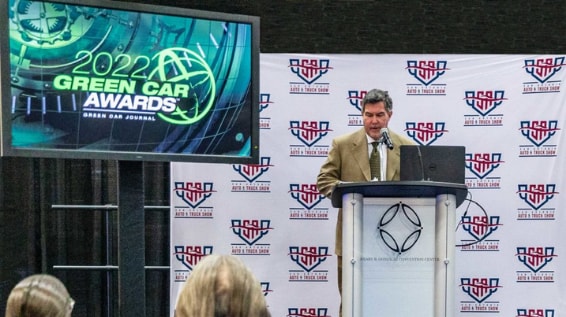 The Fully-Electric Audi Q4 e-tron
The Audi Q4 e-tron is an EPA-approved, zero emissions, all-electric SUV designed to merge performance and practicality. With an estimated range of 241 miles, a 0-60 mph acceleration of 5.8 seconds, and up to 295 HP for maximum performance, you get both efficiency and performance. It can charge in as little as 38 minutes on a DC fast charger, so you'll never have to worry about waiting. With seating for 5 passengers, cargo volume of up to 53.1 cubic feet, and a towing capacity up to 2,600 pounds, the Q4 e-etron is designed to meet your needs in a variety of situations. The Audi Q4 e-tron is enhanced with multiple driver assist features to help take the stress out of driving. With adaptive cruise assist, radar sensors, blind spot awareness, and collision avoidance, you can be sure that your Audi e-tron will assist you in staying safe on the road.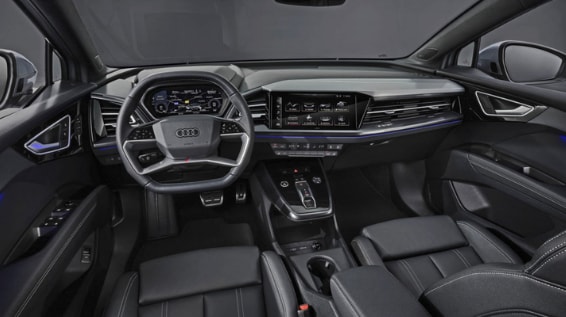 Get Your Next Audi at Audi Englewood
The 2022 Audi Q4 e-tron will be arriving here at Audi Englewood soon! If you'd like to order your Audi Q4 e-tron, feel free to contact us at 877-642-4905 or visit our dealership today at 400 South Dean Street in Englewood, NJ! If you're currently in the market for another Audi, our Sales Team is ready to show our large inventory selection featuring new Audi models, certified pre-owned Audi models, and a variety of pre-owned models. We look forward to helping you get the vehicle you want and need!