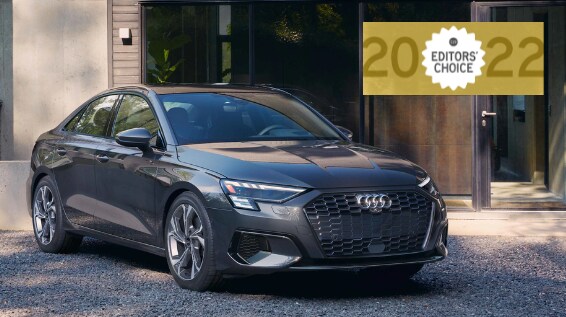 Audi continues to prove its commitment to sustainability, safety, and innovation with their 2022 model lineup. Others in the industry are starting to take notice. Car and Driver recently published their 2022 Car and Driver Editors' Choice List of top-ranked vehicles available in the market today. Our team at Audi Englewood is proud to share that nine Audi models were awarded Editors' Choice in their segment! This is true gratification of all the hard work Audi engineers have put into this year's lineup. We've compiled a list of all the winning Audi models and detailed how they were selected. Continue reading to learn which Audi models won a 2022 Car and Driver Editors' Choice award!
Car and Driver's 2022 Editors' Choice Awards
Car and Driver recently performed data testing and road testing on nearly 400 new vehicles available on the market today. They ranked and awarded 116 vehicles in different segments, and then published their winners. This year, nine Audi models were named Editors' Choice Award winners in Coupe, Convertible, Hatchback, Sedan, and Wagon categories - the Audi A3, S3, A5 Sportback, RS7, A6, A7, A8, A6 allroad and RS6 Avant. Car and Driver editors tested Performance Testing, Interior Sound Level, Fuel Economy and Driving Range, Cargo Space and Storage, Visibility and Seating Height, Center of Gravity Height, Infotainment, Safety and Warranty, Editors' Observations, and Overall Ratings. Having nine Audi models win Editors' Choice proves Audi's precision-manufacturing is passing the strict regimen of tests, and consistently delivering key factors such as comfort, reliability, safety, and luxury. Let's take a peek at the models that won!
Audi A3 & S3 - Entry-Level Luxury Compact Winners
The Audi A3 and S3 models were recognized in their Entry-Level Compact Car category. The 2022 Audi A3 offers drivers an upgraded interior, and excellent fuel efficiency without sacrificing performance and driver maneuverability. Car and Driver stated that "the remodeled A3 brings new and more upscale touches to its entry-luxury package and retains the fun-loving character we appreciated in the last version."
The Audi S3 compact model has more of a sporty look, feel, and performance, making it a bit more aggressive than its calmer sibling, the A3. With trim-exclusive styling inside and out, a sport tuned suspension, S-Series interior, a 306-horsepower engine, and Quattro all-wheel drive, the S3 was described as "sporty without being raucous".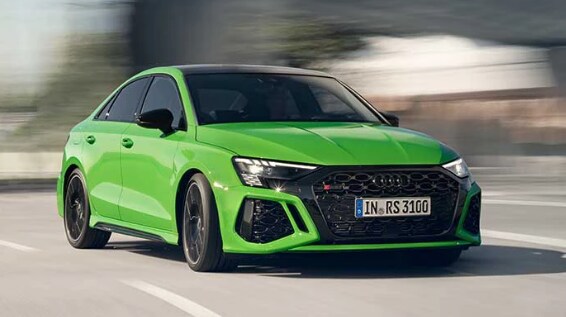 Audi A5 - Entry-Level Luxury Car Winner
The Audi A5 Sportback model is another sporty-looking sedan that is an exciting ride for enthusiastic drivers, with exciting technological updates for the driver's convenience and excitement and comfortable rear-seat space.
Audi RS7 - Premium Sports Sedan Winner
The Audi RS7 is designed to be noticed along with roads with its elegant body lines, powerful acceleration, surprisingly refined ride, and impressive interior design and accessories.
Audi A6, A7, A8 - Mid-Size & Full-Size Luxury Sedan Winners
The Audi A6 is a splendid choice, offering cutting edge technologies, luxury interior features, and a high-quality, smooth ride. With a turbo-charged engine and its digital dashboard with driver-assistance features, the A6 delivers a car that signifies tech, power, and comfort in a perfect bundle.
The Audi A7 delivers a powerful yet sophisticated ride that showcases a classy and technology-filled interior. Its disguised hatchback design offers more cargo space, making it as practical as it is sleek in its exterior design. The A7 is also loaded with state-of-the-art tech. Buyers also have the option of a plug-in hybrid version for a more efficient ride.
The Audi A8 was awarded in the full-size luxury sedan category. The A8 is all about a pleasurable driving experience with a classy exterior design. Inside, it's loaded with standard tech features, the most of all Audi sedans. The cabin sound quality is truly top-of-the-line, providing a ride that is nearly silent.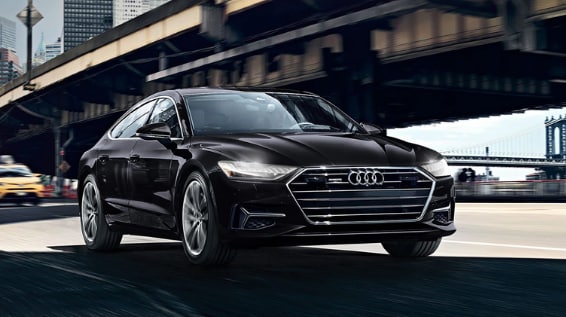 Audi A6 Allroad & RS6 Avant - Luxury Station Wagon Winners
The Audi A6 allroad wagon is the perfect alternative to an SUV for those drivers who want a sedan but need more space. The A6 allroad delivers dexterity for off-road capability without sacrificing the luxury feel. When you want the look of a sporty SUV, but you want a luxury sedan, the Audi A6 allroad is your perfect vehicle.
The Audi RS6 Avant is not your mother's station wagon. Rather it's an aggressive, sexy, high-performance luxury vehicle with an exciting ride. Its performance covers all the bases with a twin-turbo V8, cutting edge technology, and handling equivalent to a professional built track car.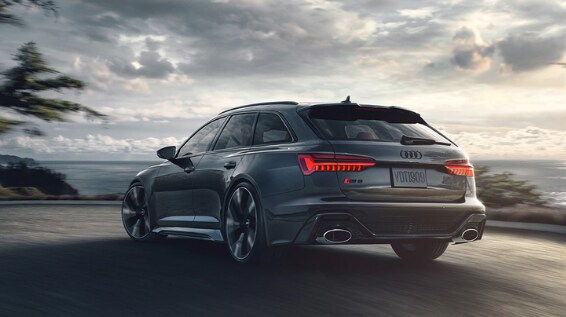 Audi Englewood: Proud to Deliver Excellence to You
At Audi Englewood, it's an honor to serve our community, knowing we are selling some of this year's best cars on the road. Browse our new inventory online and start your buying process from home with our Digital Retailing Tools. We also have a wide range of pre-owned models and certified pre-owned models to choose from. Whatever you're in the market for, our team at Audi Englewood can help you get it! Contact us today at 877-642-4905 or visit our store located at 400 South Dean Street in Englewood, NJ.