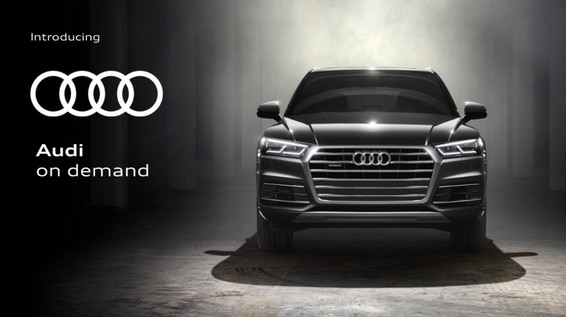 On November 15th, 2022, Audi of America announced their premium rental car service, 'Silvercar by Audi' would be rebranded to 'Audi on Demand.' Aligned with customers' diverse and changing mobility needs, Audi on Demand is the rightful evolution of Audi rental car service across the United States. In addition to the rebranding, Audi also introduced two new additions to the program: a long-term rental option and an exciting addition to the rental fleet. Audi Englewood is proud to be an Audi on Demand participating dealer, ready to assist you with your rental car needs. Continue reading for more exciting details.
Audi on Demand
Audi on Demand is the future of accommodating drivers' mobility needs, providing convenient access to our handsome fleet of rental vehicles and participating dealers. Audi on Demand delivers a premium service experience through a four-step, contactless, app-based booking system with same-day service and a vehicle delivery option. Whether you need a rental car for a weekend getaway or want to spend a few months testing our electric vehicles, Audi on Demand can meet your needs.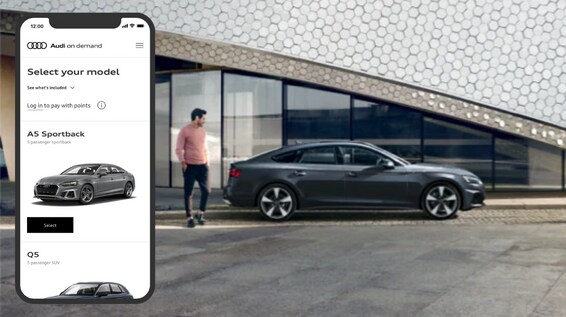 Long-Term Rental Options
Nestled between a typical rental and a typical lease is our Long-Time Drive option, allowing drivers to enjoy the Audi experience for up to one year. Take your favorite Audi on a year-long test drive or experience driving an electric vehicle for a few months. Our Audi on Demand fleet of sedans and SUVs includes Wi-Fi, GPS navigation, SiriusXM satellite radio, and no mileage restrictions at no extra cost. Our Long-Term Drive is here for you.
Audi e-tron Fleet
The all-electric Audi e-tron Sportback is now available through Audi on Demand. Electrifying Audi luxury combined with the space of an SUV and the refinement of a four-door coupe, the Audi e-tron Sportback is a marvel to behold. The 2023 Audi e-tron Sportback features a 95 kWh battery with an EPA estimated range of 225 miles, can charge from 5% to 80% in 30-minutes, and accelerates from 0 to 60 in 5.5 seconds. The S line exterior adds a sporty look, while the Audi virtual cockpit plus provides all your relevant information on a gorgeous 12.3" display. With Audi on Demand, delve into the electric vehicle driving experience without committing to purchase.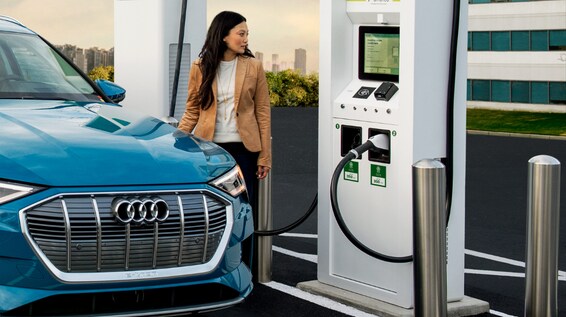 Audi On Demand at Audi Englewood
Visit Audi Englewood to discover new and exciting driving experiences with our Audi On Demand rental car program! Our expert team is ready to assist you. You can book your rental online now by visiting our website, or you can call us at 877-642-4905 today. We look forward to helping you take advantage of this exciting opportunity!