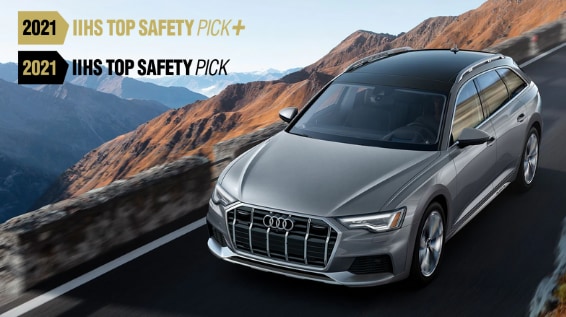 Last month, the Insurance Institute for Highway Safety (IIHS) announced the winners of the 2021 TOP SAFETY PICK awards. The entire 2021 Audi lineup was put through rigorous testing and evaluations, and we are pleased to announce that a group of eight Audi vehicle models received the Top Safety Pick for 2021! This coveted industry award, which is bestowed by the Insurance Institute for Highway Safety (IIHS), was received in recognition for each model's industry-leading safety features. Here at Audi Englewood, we are dedicated to offering the best models in the 2021 Audi lineup. Continue reading to discover which Audi models were named winners of both the IIHS Top Safety Pick and Top Safety Pick+ Awards.
Winners of the IIHS TOP SAFETY PICK Awards
On average, most drivers spend over 290 hours driving each year. That is a lot of time on the road, so doesn't it make sense you would want your vehicle to be as safe as possible? Audi has remained dedicated to making some of the safest and technologically advanced vehicles on the market, and they continue to prove themselves year after year. This year, eight different Audi models were awarded with IIHS TOP SAFETY PICK and TOP SAFETY PICK+ honors. Below is the list of models and awards they won!
2021 TOP SAFETY PICK+ Audi Award Recipients
2021 TOP SAFETY PICK Audi Award Recipients
*When the models are equipped with available LED or Matrix-design LED headlights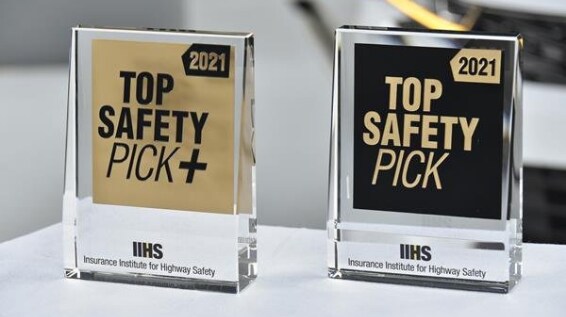 About the IIHS Rating Awards
Every year the Institute for Highway Safety performs safety tests on each new vehicle in the marketplace and categorizes them by model type. The rating system was created to educate the public and set a standard for safety in an attempt increase vehicle safety and reduce crash fatalities. The criteria for 2021 TOP SAFETY PICK+ winners included a score of "Acceptable" or "Good" for its headlights, and an "Advanced" or "Superior" rating for the vehicle's ability to prevent a front crash, vehicle-to-vehicle crash, and a vehicle-to-pedestrian crash. The vehicle's roof strength, head restraint, and other safety standards were also observed and compared to others in its segment. Vehicles who earned the TOP SAFETY PICK+ award earned a perfect score in every category that was tested, while TOP SAFETY PICK recipients received a high score in the majority of the categories.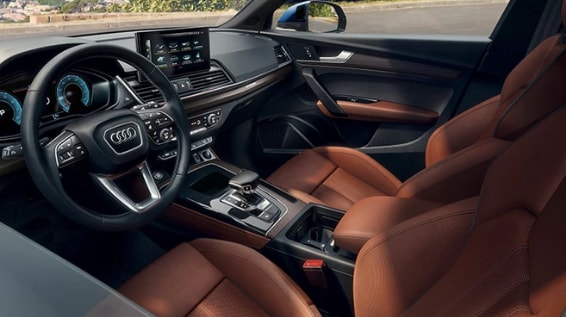 Shop Our Award-Winning Audi Models Today
If you're in the market for a high-quality vehicle that is also recognized for its safety, please stop by our dealership today! At Audi Englewood, we carry a huge selection of sleek, new 2021 Audi vehicles with advanced safety features that can carry your family to any destination. Please give us a call at 877-642-4905 or contact us online to look at our inventory and schedule a test drive. Regardless if you are looking for a new Audi, pre-owned model or certified pre-owned model, one of our team members would be happy to help.