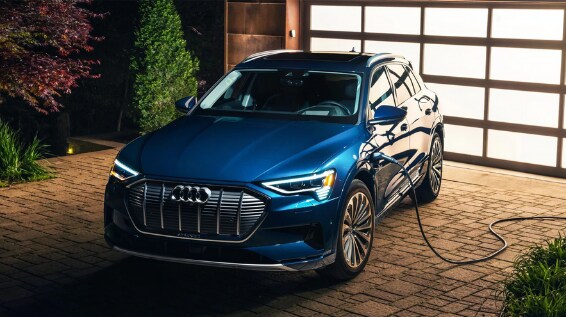 The importance of reducing our carbon footprint and using more renewable resources is a widely accepted initiative. The automotive industry is one of the main proponents of greenhouse gasses, and many automakers are turning to electric or alternative fuel vehicles. In a move that seeks to show commitment to the betterment of the environment, Audi of America has launched an internal carbon price program whose goal is lowering its CO2 footprint by 30% by 2025. Audi is among the very first automotive giants to initiate such an undertaking, and Town Audi is proud to be a part of this journey to a clean green future. Continue reading to learn more about this self-imposed fee promotional program from Audi.
Details of the Internal Carbon Price Program
The Internal Carbon Price Program is Audi's self-imposed fee based program that matches the amount of carbon (iv) oxide (amongst other greenhouse gases released to the atmosphere) that results from the operations of Audi of America. Therefore, for every amount of carbon our cars release to nature, we shall charge ourselves its equivalent in monetary value.
The internal carbon price program is our undertaking to ensure that our global carbon footprint, as AUDI AG, is significantly reduced. This new initiative is part of the larger AUDI AG Mission:Zero imperative to reach 30% of the U.S. model lineup being fully or partially electrified by 2025, and reaching net-zero carbon by 2050. Audi's work towards the cause involves measures such as a reduction in the following elements:
Fuel consumed by Audi of America fleet vehicles
Building heat & energy
Waste generation
Business travel
Employee commuting
No compromise on vehicle quality
Logistics around Vehicle and Parts transport
Despite a down surge in the carbon positive activities of Audi of America, we would like to reiterate our commitment to offering you the best services and vehicles that you rightly deserve. This move towards the direction of clean energy has seen us produce a diverse portfolio of electric and hybrid vehicles already in the market, waiting for you to slam your foot on the gas and feel the zap.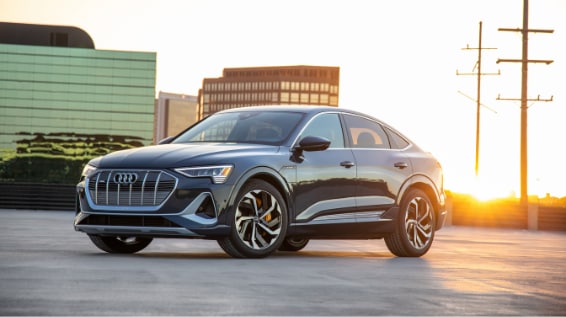 Electric & Hybrid Vehicles at Town Audi
If you are an Audi enthusiast who doubles up as an environmental lover, look no further when shopping for your automobile. Shop our current hybrid and electric inventory today at Town Audi! We have all available Audi hybrid and electric models in stock now. Our range of diverse electric and hybrid vehicles includes the Audi e-tron SUV, Audi Q5e plug-in hybrid SUV, and the Audi A7e hybrid sedan. Go Green with Audi, save on fuel costs, reduce your carbon footprint, and enjoy the pure excitement of instantaneous electric torque. When you find a model you desire, contact us today or utilize our Digital Retailing Tool and shop from home. Fill our contact form online or call us today at 877-642-4905 to get yourself a breathtaking new Audi.