Audi vehicles are known for their exceptional quality and strong resale value. Recently, Audi was recognized by Vincentric for multiple vehicles, adding another testimony of the brand's dedication to excellence. In November 2021, Vincentric recognized the Audi e-tron as the Best Certified Pre-Owned Value and recognized the Audi A3 as having the lowest cost of ownership in its class at their 9th annual award ceremony. Here at Audi Englewood, we are delighted to have both the award-winning Audi models in stock. You can now confidently visit our dealership and get your hands on the Audi e-tron or Audi A3 and experience first-hand the value of these award-winning models. Continue reading to learn more about why the Audi e-tron and Audi A3 were awarded by Vincentric!
Vincentric Award Criteria
Vincentric determines the model that deserves the award based on data analysis focused on the total cost of ownership and the total market value of all CPO cars in specific segments. To be considered a contender in the 2022 awards, vehicles must meet specific conditions in Vincentric's selection criteria. Through its data analytics, Vincentric only assesses vehicle performance from 2017-2021, and a brand must have at least three vehicles that fall within the five-year interval. The statistical data is generated from evaluations within 50 states, taking ranges in annual mileage intervals and auto insurance profiles into consideration. Using its Dynamic Cost to Own™, Vincentric uses an in-depth analysis based on eight factors, including: Depreciation, Insurance costs, Financing, Fees and taxes, Maintenance costs, Opportunity cost, Fuel efficiency; and Repairs.

The Fully-Electric Audi e-tron
The e-tron boasts being the first fully-electric, mid-sized SUV by Audi, combining a spacious interior, stand-alone comfort, and a range suitable for day-to-day use. Below are the features that make the car a contender in its class. It comes with two electric motors that deliver an impressive 355 HP and 414 pound-feet of torque in standard mode (402 HP and 490 pound-feet of torque in Boost Mode). Combined with its electric AWD, the vehicle gets from 0-60 mph in 5.5 seconds in boost mode. It's an EPA-approved car with zero emissions and a range of 222 miles. Its spacious interior can accommodate five passengers with ample legroom for enhanced comfort. Standard to the e-tron are heated, ventilated, and massaging front seats. It's an adventure-first model, providing 28.5 cubic feet of cargo storage, but you get 56.4 cubic feet of cargo space with folded rear seats.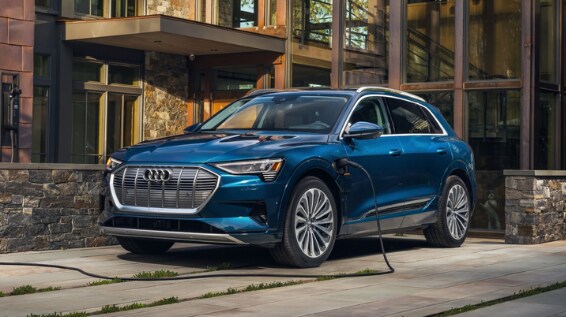 The Audi A3
The Audi A3 delivers excellent power and performance, thanks to its four-cylinder turbocharged engine and an AWD drive. It's Audi's first model with an augmented 48-volt mild-hybrid system, enabling it to cruise a significant range with the engine shut off to maximize efficiency. With such an upgrade, the A3 is 24% more fuel-efficient than its Quattro counterparts. Besides, you can opt for the standard 2.0L TFSI engine that generates 201 HP and 221 pound-feet of torque coupled with a 7-speed S Tronic transmission for smooth and responsive gear shifts. The interior is sleek and refined. It features a driver-centric dashboard and a 12.3"Audi virtual cockpit that adds to its sporty feel. Its angled display and top-view camera system ensure you can monitor your maneuvers without turning your head.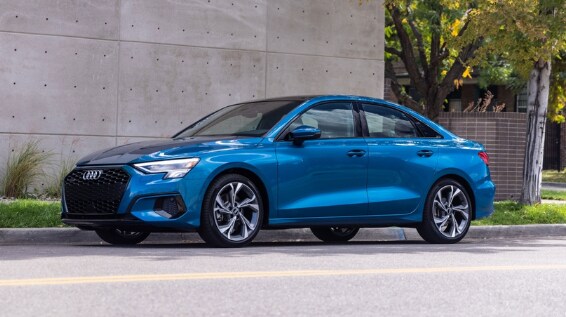 Get Your Next Audi At Audi Englewood
If you'd like to drive to experience the Audi e-tron or the A3 to understand why they are the top models for CPO value and lowest total cost of ownership, feel free to contact us at 877-642-4905 or visit our dealership today at 400 South Dean Street in Englewood, NJ! Our Sales Team is ready to show our large inventory selection featuring new Audi models, certified pre-owned Audi models, and a variety of pre-owned models. We look forward to helping you get the vehicle you want and need!